Artwork courtesy of Landon, Rylan, and Madalyn Kovar.
Attendants
We've chosen to be attended by our brothers rather than a traditional wedding party. That means Becca will have two guys on her side -- her two not-so-little brothers Mike and David -- and Justin will have his big brother Lance on his. We're admittedly not very social people, and no one is closer to us than our families. That, and we feel the burden of participation is too great to foist on anyone that isn't required by blood to cooperate ;-)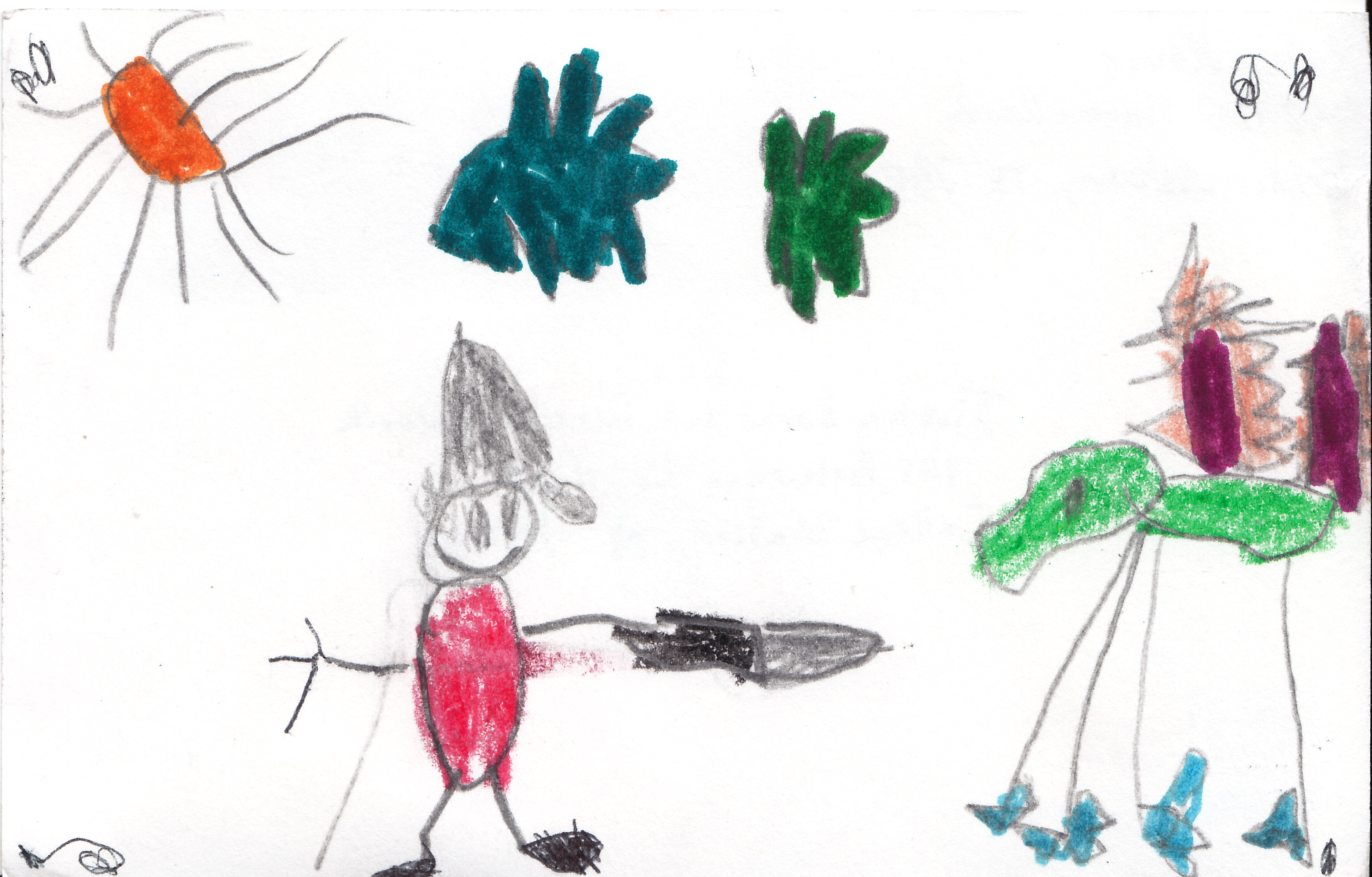 Dragon Guards
We wanted to include all of Justin's nephews and we wanted them to get to do something fun, so we decided to make Landon, Rylan, and Noah our Dragon Guards. We know they will do a good job putting on a dignified show of force in their honor guard function. (We don't actually expect them to need to do any battle at the wedding, but you never know!)

Butterfly Fairy
No wedding would be complete without an adorable little girl stealing focus, and no one is better equipped to do so than Justin's niece Madalyn. Becca could not resist dressing her up like a monarch butterfly so that she can spread her magic on our special day.