Want to know how the wedding planning is going? Here is a timeline of our planning milestones. It's arranged in reverse chronological order so the most recent events are at the top and the earliest ones are at the bottom.
January 2013: We ordered Becca's ring (Justin hasn't picked his out yet!) and bought our event insurance. This new and improved version of our website also went live!
December 2012: We finally decided on a menu (sirloin strips, honey mustard grilled chicken, buttered potatoes, green beans, and rolls) by Mantey Country Catering. The first version of our website went up, which wasn't that good.
November 2012: We sent cards to Justin's niece and nephews asking them to be in our wedding and got their picture postcards back. We finalized Charanza Studios for our photography. We also got most of our Save-the-Dates printed up and sent off, and managed to find the perfect invitations on sale and get those ordered as well!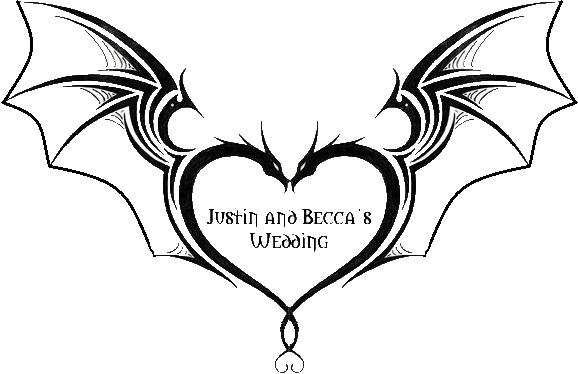 October 2012: Becca ordered her dress from VIP Bridal in College Station and headpiece from Medieval Bridal Fashions. She also talked her cousin Jeff about serving as DJ at a Halloween party at which he included the Buffy theme song and confirmed his total awesomeness.
September 2012: Becca got the supplies to make her own bouquet using this tutorial as well as for ribbon wands and crystal spires for the centerpieces.
August 2012: Becca ordered her second pair of wedding shoes and spent a long time trying to track down a gown from an episode of Say Yes to the Dress which turned out to be prohibitively expensive. We also got some odds and ends like lights for our lanterns.
July 2012: Getting a head start on decorating, we ordered 50 eyelet lanterns and more than two hundred feather monarch butterflies.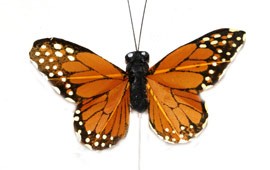 February 2012: Becca very carefully reviewed several halls in Caldwell, Bryan, and College Station, made lots of calls and filled out a spreadsheet. She decided which hall she wanted and told her parents to reserve it. They got a different one. (They made the right choice, though!)